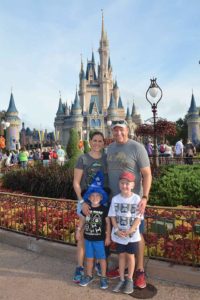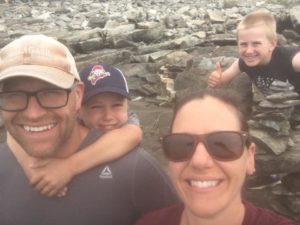 I've been working in the IT staffing industry since graduating from Bridgewater State College in 2004.  The first 5 years doing mostly infrastructure staffing and the last 10 years focused on ERP and Cloud technologies.   I've jumped between recruiting and sales during my career, but have settled back into focused recruiting, where I love to build relationships, get creative with searches, and learn new technologies.   My favorite is when I can dig into a purple squirrel requirement–minimal info, obscure skill set, and search my way to the perfect candidate.
I was born and raised on the south shore, 20 miles south of Boston, and still live there with my husband and our two boys, Zachary (7) and Matthew (5).  When we are not enjoying our pool or involved in various kids activities, we are venturing up to Peaks Island, ME.  Peaks has been a place my family has been visiting for generations and where I grew up going for summer and winter vacations, where I waitressed in college, got married and now enjoy all it has to offer with my kids.
When I'm not working or spending time with my kids I am taking a spinning, TRX, Barre, or yoga class—usually with my husband (we get competitive, comparing our watts on the bike or who can hold their wall sit longer!).  We are also Disney enthusiasts and are always planning our next trip!
Q&A
Guilty Pleasure:

Watching Real Housewives (Beverly Hills/NYC/OC only) with a bag of veggie straws and a glass of rosé

Favorite place in the world:

Kauai, Hawaii. I've been there twice now and can't wait to go back someday!

Something people might not know about me:

When I was a senior in high school I ran the town's local television station, airing slides showing lunch menu, 5 day forecast, quote of the week, sports events, and birthday shoutouts. #geekalert