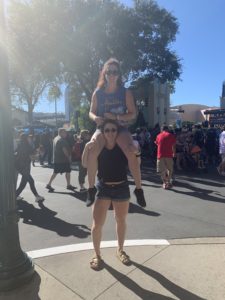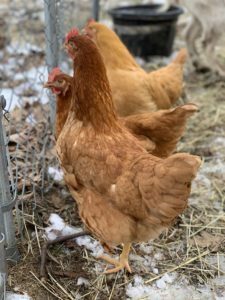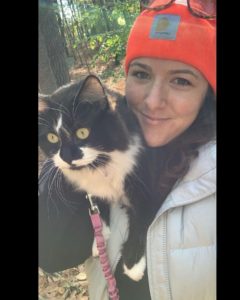 I recently joined the Back Office team at DPC as a Payroll/AP Assistant and I am LOVING it! I'm eager to continue learning processes and working with such an amazing group of people.
I was born and raised in Portsmouth, NH where I still reside along with my two cats, Denim & Nanner (pictured). They are both rescues and came with their names! I attended business school at UNH and graduated in 2013. Outside of work I spend as much time as possible (i.e. most of my time) with horses, but also at the lake and outdoors in general. I have three chickens, Jovie, Mel & Cece who reside with their goat BFFs Bud & Stuart at Boulder Brook Stables in Lee, NH. Fall weather is my absolute favorite, but any day at the lake is a day well spent!
(Yes, my sister is strong enough to carry me on her shoulders. We took a picture in 3 of the 4 Disney parks. We may have gotten some funny looks, but it was a blast.)
Q&A
Favorite Travel Experience:

I have two!
1. In 2011, I studied abroad at Escola de Equitação de Alcainça, a Portuguese riding school in Alcainça Grande, Lisboa, Portugal. From the amazing Lusitano horses, to the food, people and sights, it was an experience I will treasure forever.
2. In 2016, my family and I were fortunate enough to travel to Ireland. After flying into Dublin, we drove the whole trip making stops in different cities along the way. My absolute favorite place was Doolin and The Burren. Such an amazing place with great history.

Favorite Food:

Ice cream. If I had to eat it for every meal for the rest of my life, I'd be OK with it, LOL.

Nickname:

In college my friends called me Hanz (ˈhɑːnz/ HAHNZ). Now people just call me Han ('hæn/ HAN) for short!