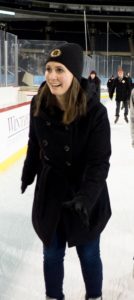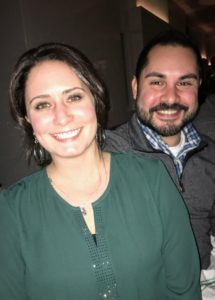 Lucky for me, I am part of Digital Prospectors' stellar team of Technical Recruiters and I truly love coming to work every day. In 2015, I relocated from my hometown of Chicago to enjoy the salty sea air everything else that New England has to offer. My husband Andrew and I now happily reside in the small town of Nottingham, NH with our two adopted cats, Simon and Zoey.
At the office, I function in a dual role as Team Lead and Technical Recruiter, doing my best to match the perfect person with their perfect job. I am also a proud member of our Passion to Action Committee, which is employee run and focuses on philanthropic efforts locally, nationally and abroad.
Available Job Opportunities
Q&A
Favorite Food

Mexican, hands down. But there are very few things I won't eat. I really like to cook and I've even started baking things from scratch. (Thanks, Great British Baking Show!)

Favorite Music

I've been told that my music choices are…...eclectic. I keep most of my CDs (yes, CDs) in the car at all times. Between the random albums I've accumulated and my radio presets, you could happily enjoy pop, punk, rap, metal, folk, country, or classical for hours. I'm all over the place.

Favorite Quote

Laughter is the shortest distance between two people.