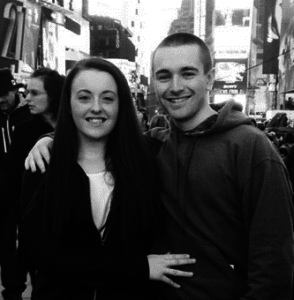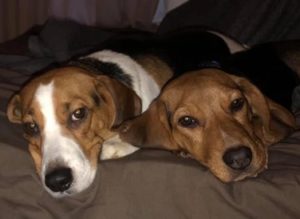 Hi! I am DPC's Payroll & Human Resources Specialist. I strategically manage multijurisdictional payroll and tax compliance at Digital Prospectors. I help our HR and Payroll teams pay our employees accurately, timely, and compliantly across almost 50 states.
I attended Plymouth State University to study Management of Human Resources (go Panthers!!). My husband and I were both sophomores when we met in 2014. We have two Beagles named Tenney and Cider. After graduating, I went into payroll consulting and began my career in payroll compliance. I went on to earn an FPC certification from the American Payroll Association. I will soon graduate with an MBA-HR from Southern NH University.
Q&A
Favorite Digital Prospectors perk?

I love the opportunities for personal and professional growth such as the gym reimbursement and tuition/learning program, but my favorite perk is the people I get to work with every day. I was Class Comedian and Most Quirky, a combination that can feel difficult bringing to work. I would often leave my personality at home so that I could fit in with colleagues. At DPC, I do not have to hide anything about myself. We get to bring our best and authentic selves to work every day!

Favorite Holiday

Toyotathon! Nothing is more exciting than Toyotas at great prices.

Guilty Pleasure

I live off Investigation Discovery channel! I used to be really into forensic psychology and am a serious true crime/documentary nerd. I will talk about unsolved murder cases to anyone who wants to listen.