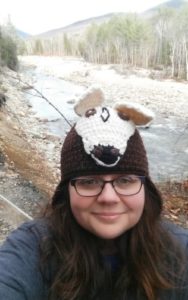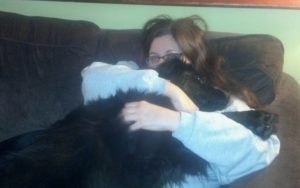 I have been with Digital Prospectors since 2007 and am optimistically hoping for many more years. I have held various roles and responsibilities, including many in our Human Resources Department. I am quite happy with my current role as Client Relations Specialist, which involves assisting in managing some of our largest accounts. Digital Prospectors has allowed me to grow and develop my career at a pace that I am comfortable with and that has worked for my family. I cannot picture working anywhere else and plan on being here when I am old and gray(er).
Having grown up in New Hampshire, I am a nature lover at heart and am at my happiest by a campfire. The bulk of my free time goes to attending concerts, planning for our next concerts, and travelling to said concerts as there is nothing like experiencing the joy of watching live music with my husband. I have much more free time now that our daughter is at American University in DC, but my two misbehaved rescue dogs keep me active.
Q&A
Something not a lot of people know about me

I broke my ankle tobogganing when I was 16 years old. I like to blame my then 28 year old brother and 30 year old sister because I was in the middle on the sled and they were in charge of steering. They like to blame me for ruining an awesome night of tobogganing.

What everyone knows about me

Anyone who has ever spent more than 2 minutes around me knows is that I cannot take anything seriously. Life is short, laugh it up!

My quirky obsessions

Music – my coworkers can attest to how I enjoy singing off-key to pretty much any song playing.

Soups – I have cooking days about once a month where I will cook 3-5 different soups and freeze them for the perfect lunch.

Animals – I am ridiculously obsessive about all animals but I am a dog person, through and through. Rescue dogs are my passion.