Hi there, Meg McNary here! I fell into staffing, as most people do, right out of college in 2016 and I haven't looked back. My career started out in recruiting sales professionals, moved into recruiting for IT, Engineering, Marketing, and Creative, and has along the way transitioned to the other side of the "desk" to an Account Executive role. Here at Digital Prospectors, I support our clients in the IT and Engineering space. Whether I'm wearing the recruiting or account executive hat, I have a passion for building and creating strong partnerships to make a positive impact on all who I encounter!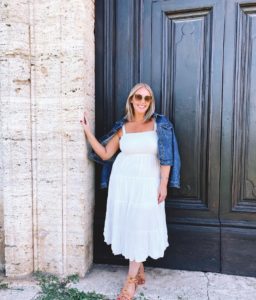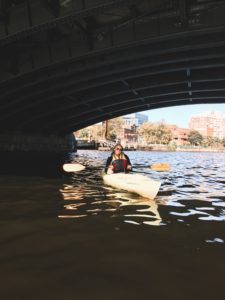 Q&A
When I'm Not Working:

I'm traveling! I'm an early age snowbird, ha! You can find me spending my time between Boston, Orlando FL, and Sebago Lake, ME.. It doesn't get better than that. When I get to my destination you'll find me somewhere outside, with friends & family, and a beverage in hand.

Favorite Place in the World:

Sebago Lake, Maine! Boating, skiing, or playing a game of giant Jenga!