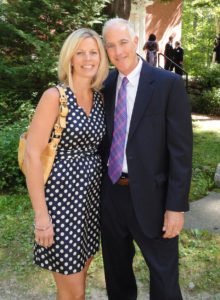 I am a Senior Account Executive at Digital Prospectors and in the very short time that I have been with the company; I know that I have landed exactly where I should be and exactly where I want to be.  There is an overall vibe at DPC – everyone wants to be here and work toward a common goal. The positive culture immediately attracted me and I'm proud to be a part of this team.
I have been in Business Development/Sales for 10+ years and have experience in IT staffing as well as Learning and Development/Sales Training.  My professional career has made a natural progression from talent placement to talent development and now back to my staffing roots. I love selling, I love uncovering the challenges that my potential clients are experiencing and finding a viable solution, one that will enhance their specific business objectives.  Identifying the need/challenge and providing a solution brings significant professional satisfaction.  I am focused on building long term relationships with trusted business partners.
Personally, I'm very lucky to say that I have been married to my best friend for almost 20 years. We have 2 pretty cool kids; Sean is 18, a Senior and Madilyn is 17, a Junior in High School.  The family baby is a beauty of a Lab, Macie (6) and she basically thinks at 75(+) lbs that she is a lap dog.  My best day is when I'm with the 5 of us seaside, mountainside, cityside, enjoying live music… just together.  I thoroughly enjoy "us" and treasure our time together.
I am originally from just north of Boston (have we talked – did you already know that??!) and I am a true New Englander at heart – I love the seasons (sans Spring…) and anticipate the change.  Ski, snow shoe in the winter.  Okay – spring Red Sox…. Beach, swim, garden in the summer.  Football, Hike, cook in the fall.  LOVE the Patriots, Red Sox, Playoff Bruins and the Celts.
Available Job Opportunities
Q&A