Digital Prospectors Donates Thanksgiving Meals for 50 New Hampshire Families
Keeping up with our yearly tradition, Digital Prospectors donated Thanksgiving meals for 50 New Hampshire families through one of our favorite non-profit organizations, Families in Transition.
Families in Transition works year round to provide resources, social services and affordable housing options to New Hampshire individuals and families who currently are, or are at risk of becoming, homeless.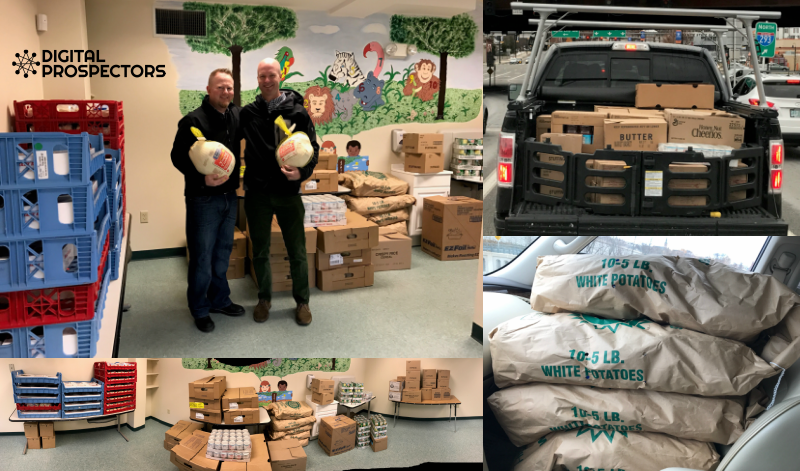 Digital Prospectors donated turkeys and all of the fixin's, including gravy, stuffing, cranberry sauce, sides, and pies.
"Homelessness in New Hampshire is very real," said Digital Prospectors President Jessica Catino. "Through the hard work of Families in Transition, we're grateful for the opportunity to help make Thanksgiving a little more special for our neighbors in need."
We would also like to thank the store manager at Market Basket on 460 Elm Street in Manchester, Peter, who spent significant time coordinating this effort, boxing up all the food and helping load our vehicles.
To learn more about how Digital Prospectors works to support our local communities, please feel free to contact us.