Top 5 Rules for Writing a Resume in 2018
By: Dana Tarlow,  Senior Account Manager
Forget everything you learned about writing a resume in school. It's a whole new world and that job is yours to lose if you do not write and update your resume correctly.
Here are my Top 5 rules for writing a resume in 2018 that will at least get your foot into all those digital doors that have been closed without you knowing it:
 1.  It's the bots…
Especially in employer-driven markets, hiring managers are flooded with digital submissions. If you think they are reading your resume to learn that you are a Division 1 varsity basketball player or the president of your school's political science club, you are sorely mistaken. Hiring has become so specialized that thousands of submissions are scanned by sophisticated computer software and only those resumes deemed worthy of review see the eyes of a human being. Therefore, watch your keywords and choose them wisely based on the job description. Use your networking connections (friends, past co-workers, family, LinkedIn…) to bypass this initial screening and get your resume directly into the hands of the hiring manager.
2.  Know the job you are applying for and tailor your resume to that specific job
The days of delivering a stock resume with generalized work history and personal descriptions like, "I am a people person" are over. Do your research on the company, the job, and (if possible) the hiring manager. Make sure to keep your resume focused on the job description and be mindful that the individual ultimately reading it is looking for a narrowly qualified candidate. However, do not make it up! Hiring managers see right through resumes that are made up just to fit job description.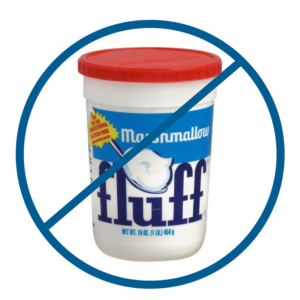 3.  Fluff is for peanut butter sandwiches
If you make it through the digital jungle to a human's eye, you will quickly lose your place in line by embellishing your resume with extraneous words which are not so subtly included to satisfy an electronic keyword search. Hiring managers will see through this and either skip right to your work history or move on to the next resume.
4.  Exploit your successes
If you have had a particularly successful project or received an industry accolade, and if and only if it is relevant to the job description, make sure you highlight it early in your resume.  Be prepared to speak about it at your interview as well. However, keep your resumes to two or few pages. Hiring Managers file long resumes in the circular file!
5.  Tell the truth and only the truth so help your job
Every claim you make on your resume is only a google search away from the hiring manager. And don't think they don't do it and cross-check it with your LinkedIn.
Conclusion
Despite these 5 rules, ultimately there are no rules. Your resume is a sales tool, nothing more, nothing less. The challenge is to get through the digital screening process and pique the hiring manager's interest enough so they will allocate precious interview time where you get an opportunity to expand on the words on the page and close the deal.
Contact us today to learn more about resume writing and how it can help you land your next tech assignment.
About Digital Prospectors
We believe all people should love their jobs.  Founded in 1999, Digital Prospectors is a top IT staffing agency in Boston that has placed thousands of contractors and direct-hire employees with hundreds of prestigious companies nationwide.  Our work is about improving the lives of the people we serve by connecting opportunity and talent in meaningful ways.  Life is short – Love your job!®
Contact
Dana Tarlow is a Senior Account Manager at Digital Prospectors, an award-winning IT staffing company in Boston and Exeter, New Hampshire. She is an active skier, heavy hitter fund-raiser, and rider with the Pan-Mass Challenge.
Dana Tarlow,  Senior Account Manager
Digital Prospectors – Boston, MA | Exeter, NH
Direct: (617)337-4254
Email: dtarlow@digitalprospectors.com